Roseau Masjid
Where Islam Began in Dominica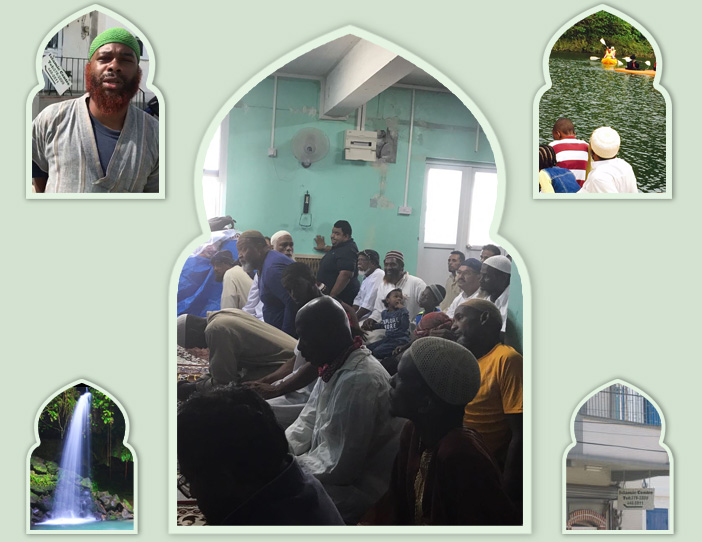 In Roseau (Capital City of Dominica) over the last 40 years, the location and type of building for use as our Masjid have been many, including; The Homes of Families, Office Space, Rented Apartments and a classroom. Thus, over time, the need for an Islamic Center /Masjid (Alhamdulillah which now stands), was thus bought by private and public donations.
The Roseau Masjid/Community Center functions like any ordinary Masjid, in addition to the five daily prayers, the Masjid is a focal point (Organization, leadership, classes, etc.) and continues to play a pivotal part in the life of the local Muslim community. Another important function of the Masjid is to support and promote religious education and it provides regular classes for children and adults for this purpose.
The Masjid, thus, symbolizes the community's resolve to preserve its religious, educational and cultural values and is open to all those, who want to learn and practice Islam. We help our community members thrive as Muslims in Dominica. The MCD is governed by an elected five-member Executive (Shoura) Council.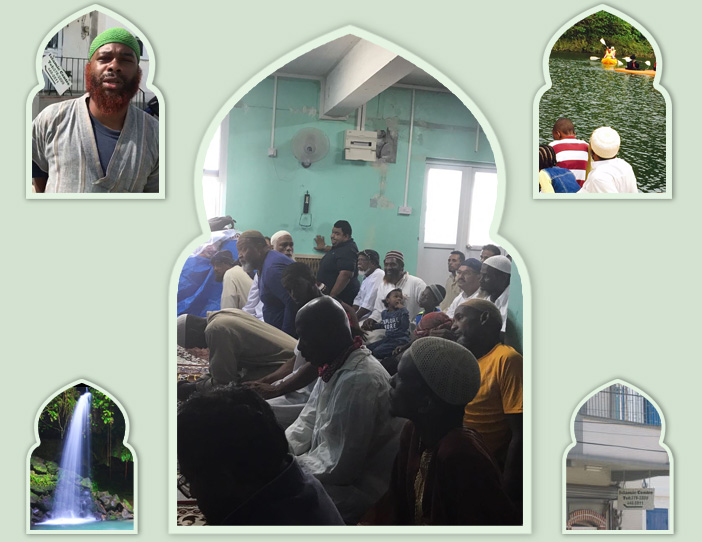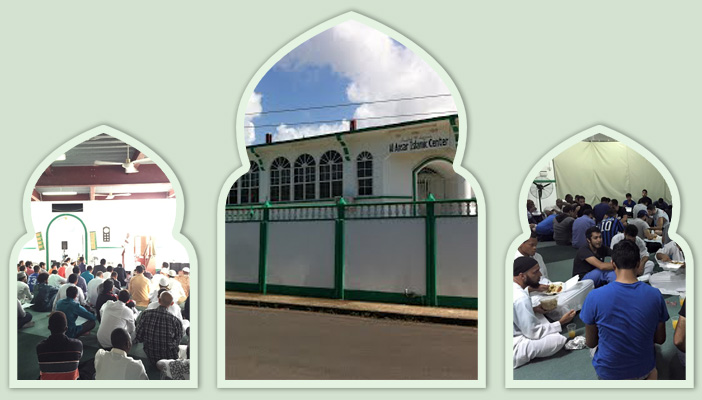 Masjid Al-Ansar
In Portsmouth next to ROSS University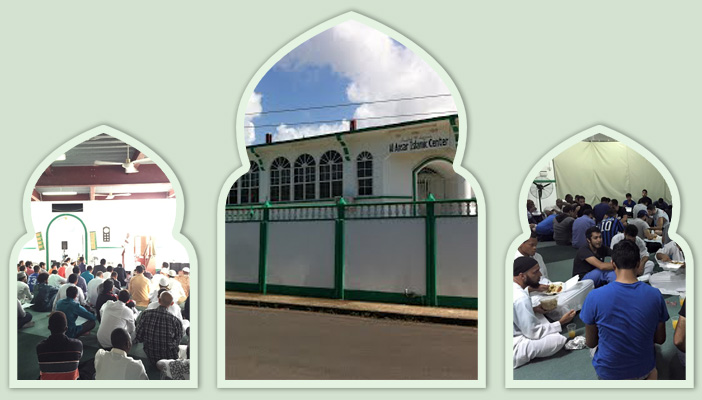 On the north-west of the island is Portsmouth, the second largest town on the island. Amongst the many fishing villages on Dominica's Caribbean sea coast is Al-Ansaar Masjid, right on sea level, perhaps not even 200 meters from the sea. The university (Ross, an American institution catering primarily to American and Canadian students) there has a large Muslim contingent among its student population.
Dominicans began seeing and interacting with more Muslims in their communities, especially around Portsmouth where Ross University is located. Al-Ansaar Masjid was constructed with the help of Muslim students and their families who attend Ross University. The Approximately 150 students (of various backgrounds) have taken on the responsibility on the mosque entirely (all costs, classes, dawah, and other functions).

Kalinago Territory Masjid
The largest single Muslim community in Dominica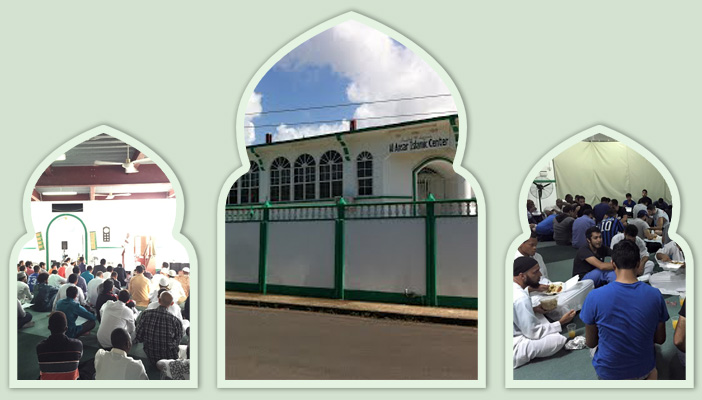 The largest single Muslim community in Dominica is in the Kalinago Territory, which boasts a membership of 60 ethnic Kalinago natives who have embraced Islam. This area has a small masjid overlooking the Atlantic ocean, which was in part erected by one of the first 'Carib' Muslims who is now deceased.
Scholarships have been awarded to the Kalinago Muslims in the past to send members from that community to pursue Islamic studies in the neighboring islands of; Trinidad and Guyana.
The community gets some support from Donors in the form of Islamic teachings, Food Aid and Financial Aid.