Hurricane Maria Relief & Aid AppealMuslim Community of Dominica Efforts & Appeal for AID & Relief
For the Muslims and the Citizens of Dominica.
Residential Damage reported in most Villages, including Kalinago Territory
The utopia that was Dominica no longer exists; it has been completely destroyed.
Our Famously lush Mountains are now bare with Millions of felled trees
Trending Stories
Check our updates on how the community is coping in the aftermath of Maria
Essential Supplies Needed For Dominica
September 30, 2017
By: MCD Staff / Category: News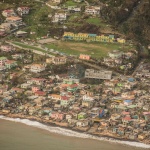 Hurricane Maria Relief & AID Appeal
September 26, 2017
By: MCD Staff / Category: News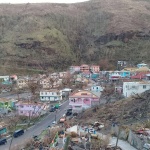 Images of Hurricane Maria's Destruction
October 1, 2017
By: MCD Staff / Category: Gallery

Congregational Prayer Timings
Jamah Salah Times for the Masjid in Roseau, Dominica
Dhuhr

Noon Prayer

1:15 PM

Jummah

Friday Prayer

1:20 PM

Asr

Afternoon Prayer

4:15 PM

Magrib

Sunset Prayer

6:39 PM

Esha

Evening Prayer

8:30 PM

Services Offered By MCDThe Muslim Community of Dominica provides a
wide range of services for its members.

Our Daily HadithProviding Daily Reminders From
Authentic Sunnah Sources

Abu Bakr reported that Allah's Messenger (ﷺ) said:

The biggest of the great sins are: To join others in worship with Allah, to be undutiful to one's parents, and to give a false witness." He repeated it thrice, or said, "....a false statement," and kept on repeating that warning till we wished he would stop saying it.

Reference : Sahih Bukhari

Abu Hurairah reported that Allah's Messenger (ﷺ) said:

Let whosoever believes in Allah and in the Last Day either speak good or remain silent. Let whosoever believes in Allah and in the Last Day honour his neighbour. Let whosoever believes in Allah and in the Last Day honour his guest.

Reference : Sahih Bukhari & Muslim

Abu Bakr reported that Allah's Messenger (ﷺ) said:

The biggest of the great sins are: To join others in worship with Allah, to be undutiful to one's parents, and to give a false witness." He repeated it thrice, or said, "....a false statement," and kept on repeating that warning till we wished he would stop saying it.

Reference : Sahih Bukhari

Abu Hurairah reported that Allah's Messenger (ﷺ) said:

Let whosoever believes in Allah and in the Last Day either speak good or remain silent. Let whosoever believes in Allah and in the Last Day honour his neighbour. Let whosoever believes in Allah and in the Last Day honour his guest.

Reference : Sahih Bukhari & Muslim
2020-21 Islamic Dates
Subject to local sightings of the new moon
Ramadan (Islamic Month of Fasting)

April 13th, 2021
1st Ramadan, 1442 H

Eid ul-Fitr (Festival of Breaking the Fast)

May 13th, 2021
1st Shawwal, 1442 H

Hajj (Annual Pilgrimage to Mecca)

July 9th - 11th, 2021
1st Dhul-Hijjah, 1442 H

Eid-ul-Adha (Festival of the Sacrifice)

July 20th, 2021
10th Dhul-Hijjah, 1442 H

New Year (Islamic New Year)

August 20th, 2020
1st Muharram, 1442 H

Ashura (Exodus of Moses from Egypt)

August 28th, 2020
10th Muharram, 1442 H

Understanding Islam
Give us a Call for a one-on-one Chat